Independents dominate Canada's gasoline landscape
Non-refiner marketers are now the biggest group in retail gas sales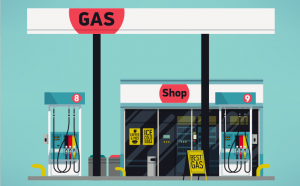 Canada's gasoline landscape is a varied one. Altogether, Canada has 93 distinct brands of gasoline that come from 67 companies spread across the country. These numbers reflect the changes that Canada's gas station universe has undergone over the past decade. Today, there are fewer refiner controlled sites and far greater forecourt independence for operators.

"The public's view of gas station operations is often characterized by closely owned and controlled assets under an integrated oil company model. However, this is becoming increasingly uncommon in Canada," says Jason Parent, managing director, Kent Group, an organization that calibrates the industry with an extensive annual sector overview. "With the sale of Imperial Oil's remaining retail assets in 2016, they became the first major Canadian refiner-marketer to be completely divested of its retail operations and the number of sites price-controlled by an integrated refiner-marketer in Canada fell to below 15% in that year.  

"Of the retail gasoline stations in Canada, 2,508 (21%) are price-controlled by integrated refiner-marketers," he says. "The remaining 79% of stations are price-controlled by independent proprietors or companies who are not involved in the refining of petroleum products, up from 68% in 2004. These "non-refiner marketers" therefore reflect the vast majority of retail gasoline stations in Canada.

"Refiner-marketers are increasingly willing to either extend or maintain their brand presence through regional distributors that manage the relationship with their former branded associates. This allows a refiner-marketer to focus more on its most-valued outlets, or in the case of Imperial Oil, focus resources further upstream," says Parent, adding that there are a growing number of non-refiner marketers who are willing to take on the operation of these outlets, either as controlled or non-controlled sites in their networks. "Parkland (outside of British Columbia) and Wilson Fuels would characterize this type of traditional fuel marketer. However, we are also reporting an increase in the representation of non-traditional chains such as Sobeys, Costco, 7-Eleven, and Couche Tard."

The Kent Report indicates that forty percent of the fuel marketing companies in Canada operated a portion of their network under a brand owned by another company, representing 37% of stations in Canada. This number is up from just 6%, 15-years prior. "Typically, these fuel marketers operate under a branded supply agreement with the brand owner (often a refiner such as Shell or Esso) and benefit from the brand recognition, marketing support, and loyalty programs of the established brand."

According to Jessica Friesen, CEO of Gales Gas Bars, a 14-site independent banner in Ontario's Niagara region, independent operators can be more nimble in the market. She reports that until the early-1990s, their operations partnered with the Ultramar banner. "When my father took over, his idea was to achieve greater autonomy. We could do this with an independent brand. Being independent means we can be more nimble in the marketplace," she says, pointing to their experience with COVID-19. "We have been paying close attention to press conferences from the Federal Government and the Province of Ontario. Some days we would have to change directions twice to stay on top of the government COVID-19 advisements. As an independent, we could do this without waiting for direction from a head office in Calgary. We know the local market and, as such, we are positioned to create the best value equation for our customers. This is something we have been doing since 1967. First, as a heating fuel supplier, then as a location for motor fuels, and then as a site for convenience retail with Bob's Fast & Fresh locations," she says noting that they have developed six sites in the last 12 years.

Non-refiner marketers pay the rack rate for fuel and then add in inputs such as Federal Excise Tax. Today's price (January 20, 2021) for regular gas in Ontario at Petro Canada's tap in Oakville is 60.5 cents per litre. The province of Ontario adds 6.3 cents per litre and the Federal government adds in another 10 cents. As well there are GST and Provincial sales taxes (combined13% in Ontario). There is also a Carbon Tax of 6.6 cents. Today's southern Ontario dispenser price is $1.10/litre for regular grade fuel. This value leaves less than a dime per litre for operators who then pay to truck fuel in from the refinery, fills and maintains underground storage tanks at the site, runs dispensers and pays staff and other operating expenses.  The average volume for a gas station in Canada is about 3.8 million litres.

Non-refiner companies such as Greenergy and Canco are helping operators with tight margins. Greenergy is a UK-based major that operates four fuel distribution terminals in the Canadian market (Concord, Hamilton, Thunder Bay, and Johnstown). It also fronts a portfolio of retail brands such as Mobil, Mr. Gas, Breakaway, Inver, Simply Gas, and Waypoint across company-owned and dealer operated sites.  Canco is a growing independent chain of gas stations that got its start in 2016 and has locations from Ontario to BC.

"Every fraction of a cent is important to an independent," says Mike Healey, Greenergy vice-president commercial & business development, pointing to haulage and POS rates that Greenergy works to keep low. He suggests that retail margins in Ontario are stable and with the right offer there is opportunity. "The retail gas market is extremely competitive, and volume is a critical success factor for the independent retailer. Operators want the lowest total cost possible, not just the lowest fuel price."

"Delivering invoices that are correct the first time, owning reliable distribution terminals that are ready to serve, and providing POS and haulage rates that are best-in-class allows the dealer to win.  Getting these things right results in lower costs for our partners.  Our mission is long-term partnerships and that means making dealers competitive and ultimately profitable."

Skip Milan, senior manager category and marketing with Canco Petroleum, agrees that competitiveness and profitability are key to dealer success. "We know that when our independent dealers are successful, it is good for the overall company," he says, noting that they limit fees and charges as a way to help dealers with margin. "Quality of gasoline is consistent because we all get fuels from the same refineries. What is not consistent is the supports offered to dealers. This is where independent companies can shine."   

Here, Jennifer Stewart, president and CEO of the Canadian Independent Fuel Marketing Association (CIPMA), suggests independent operators take less for granted because the buck stops at their desks. "When it's your business you pay attention to all the little details. In the fuels business, it's all about the details. This means you pay attention to high credit card transaction fees that eat into slim margins. You also develop secondary streams of revenue like c-stores and car washes," she says, mentioning that just like big gas brands, independents are seeking to increase their market edge amid an economic environment that is seeing less gas sold, greater engine efficiencies and alternate forms of fuel.

Originally published in the March/April 2021 issue of OCTANE.