Irving buys Come By Chance refinery
Move enhances company's market edge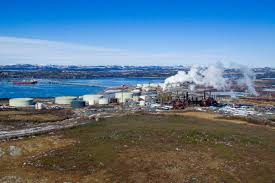 Irving Oil has announced the completion of its acquisition of North Atlantic Refining Corp. from U.S.-based investment firm Silverpeak. The deal, with undisclosed financial terms, includes a 135,000-barrels-per-day (bpd) refinery located at Come By Chance, NL, as well as a network of retail sites and other marketing assets.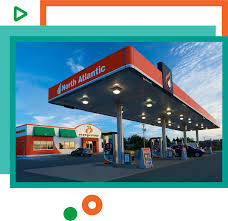 The retail locations include nearly 100 company-owned and dealer sites and cardlocks, including the Orangestore chain of 24 convenience stores. North Atlantic Refining Corp has been a well-known major player in the province's stove oil, gasoline, and propane trade since 1950.
The Newfoundland refinery is one that comes with a storied past of bankruptcies and business losses. Bought and sold a number of times since it went into service in the early 1970s, the facility was built to refine light crude and takes about 70% of its inputs from sources in the U.S. Silverpeak had recently invested $400 million to bring capacity up from about 100,000 bpd to 135,000bpd. Proposed is a further upgrade that would increase output to more than 165,000bbd and add a new coker that would allow a heavier grade of crude to be refined.
This initiative that is now in Irving's court would bode well for the company given that they just arranged to 'import' Albertan heavy bitumen via tankers through the Panama Canal route. As well, Newfoundland and Labrador offshore wells also produce heavier crude and with an upgrade, the Come By Chance facility could finally refine the locally sourced heavy oil.
The Come By Chance refinery and the North Atlantic Refining Corp. convenience retail and fuel network in Newfoundland and Labrador is a strategic fit for Irving. With the closing of the Silverpoint deal, Irving will now operate the only two refineries in the Atlantic region. The other is Canada's largest refinery at 320,000bbd and is located at St. John, NB. These facilities are married to another refinery in Cork, Ireland (71,000bbd). Together this recent agreement gives Irving a solid footing in fuel refining in the North Atlantic basin as well as an uptick in retail locations that create a greater market presence for this Halifax-based family business.