Leslieville Pumps' co-owners share tips for foodservice success
Brothers build original foodservice program in downtown Toronto.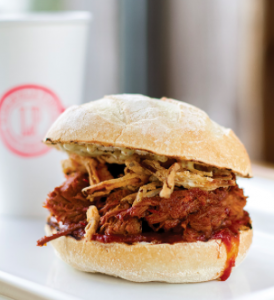 What do you get when you combine the enthusiasm of a young entrepreneur, the food savvy of an established local chef, and a unique concept never tried before in Canada?

To find the answer, you need look no further than downtown Toronto, where Greg and Judson Flom are establishing Leslieville Pumps General Store & Kitchen as an undeniable force in the c-gas community, and a formidable fixture in the foodservice domain.

The brothers took over the site in October of 2011, when Judson found the ideal Toronto location to build a southern barbecue into a convenience store and gas station, modelled after an American site he'd researched online.

Foodservice can be a challenging category, especially if you're starting a program for the first time. Here are some of their top tips for getting foodservice right.

SHOWCASE YOUR PASSION: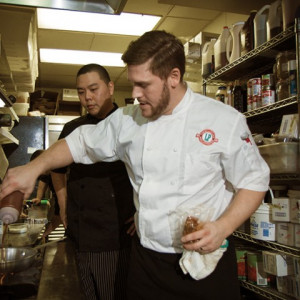 "I recommend that whatever food you choose to do in your foodservice program, it's something you love, and that you put your love into the food," says Judson. "Because that's where the value comes out when you're selling it."

When you top this passion off with fresh, local ingredients, your customers will certainly take note. "We believe people can taste the love in our food," adds Judson.

PAY ATTENTION TO DEMOGRAPHICS:

Go for a walk through your neighbourhood to learn more about the people who live there, so you can give them what they want.

"Obviously that also entails keeping on top of new things in the city, making sure we keep our menu exciting and bring in new products," explains Greg.

QUALITY, QUALITY, QUALITY:

When you're always producing top-quality food, your customers will have the incentive they need to keep coming back.

"It's got to be a quality product, because you want the repeat customer – that's so important in the c-gas business and foodservice," says Judson.



When is comes to establishing a successful c-gas site, the brothers have this advice:



Get the word out. Use Facebook and Twitter to communicate your message and stay in touch with customers.


Create a vision. Look at the big picture before renovating and build something larger than the sum of its parts.


Incorporate foodservice. Try a new foodservice program that customers will rush to your store to experience.


Support local. Source as much product as you can from neighbouring businesses so your customers can feel good about supporting their local community.


Put your customers first. Take customer opinions into account and give them service they'll keep coming back for.