Meet the Star Women in Convenience Leadership Panel
Convenience Store News Canada is thrilled to announce the Leadership Panel for the Star Women in Convenience Awards Event on October 8th.

Five of the 17 2019 Star Women will take the stage to discuss their careers, advice, industry trends and opportunities.





The panel includes:



Bonnie Birollo, Vice-President, Operations, Circle K – Western Canada Division


Caroline Evans, Head of Corporate Affairs and Communications, JTI-Macdonald Corp.


Marie-Helene Jauron, Director of Sales, Convenience & Gas, PepsiCo Inc.


Wendy Kadlovski, Director of Operations, Nicholby's Limited


Azra Khan, Owner, RanaCorp Inc. O/A Shell Canada



The discussion will be moderated by Tony Chapman. For more information about the panelists, the winners and the event, visit the Star Women website. Also, read about Keynote speaker Kathy Perrotta.

The event will take place at the International Centre in Mississauga, Ont. from 7:30 am to 10:30 am - and tickets are now on sale.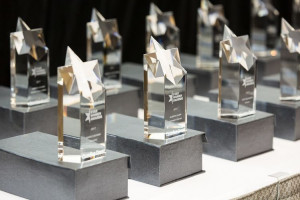 The inaugural awards breakfast event is a fantastic opportunity for organizations and individuals to honour women in the industry. We will also take this opportunity to recognize the 2018 Star Women in Convenience.

Click here for more details and to register. Space is limited.