New London, Ont. service site breaks away from the competition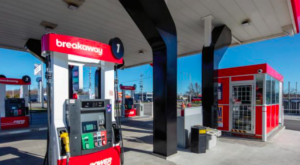 Operator Harsha Nimrani is making a strong play with the opening of her latest business in London, Ont. Nimrani's winning hand includes her partnership with Greenergy Canada and its Breakaway brand as well as her development of an innovative new car wash that uses state-of-the-art technology. Already, she operates five other fuel and vehicle service sites in Ontario with a variety of gas brands, but this is her first with Breakaway and she is enthusiastic as the facility opened this January.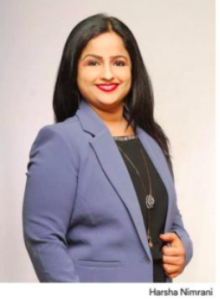 Nimrani reports that after coming to Canada in 2012 the family got involved with the service station business when her husband took on a job as an accountant at a location in Mississauga. "My husband and I agreed after our children were born that we needed to get into businesses of our own. We had experience with gas stations so there was a natural fit. My first location was in Niagara Falls and now I have five sites in Ontario and we are looking at two more this year," she says commenting that she brings a background in banking and real estate to the business.

Development on Nimrani's new London Breakaway station began last September and lasted five months with the opening in mid-January. What Nimrani has on offer is a triple threat site with c-store, gas bar and car wash. Under the Breakaway canopy, her new business features six gas dispensers with two diesel pumps. Fuel is provided by Greenergy, a growing supplier that launched Breakaway in 2018 and Inver in 2019.  The c-store and gas bar are branded as a Breakaway location and comes with all the bells and whistles such its signature hockey-themed look and feel and promotions in the c-store and under the canopy. Majestic Auto Wash features a 90' tunnel Fusion Process wash as well as detailing area.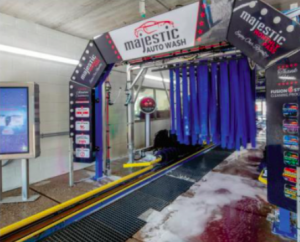 "This site was previously a Shell," says Nimrani. "When we looked at this location we had interest from both Mobil and ESSO, but after our research, we decided to go with Greenergy and Breakaway. Early on we saw that they could do more for us and would be a more willing partner in our success," she says, mentioning that the simple fact that Greenergy staff just pick up the phone when she calls was a big improvement over her experience with other fuel brands.  "Breakaway gives us the flexibility to price match on fuel. This is important to us. We are competing as the best price option in this market and are selling 17,000 litres of fuel each day. It is the fuel quality and price that gets people onto our site where we can sell them other goods and services such as car wash and convenience products."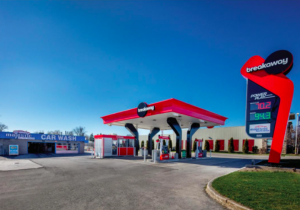 Here, Nimrani mentions the Breakaway c-store and points to the business as a key aspect that drives the location's success. The c-store kiosk is approximately 200 square feet and is replete with sports themes throughout. "Canada is hockey crazy. We saw this theme as highly attractive to our target market here in London," she says, noting that Breakaway's hockey-theme makes their site stand out from the competition in a tough local market.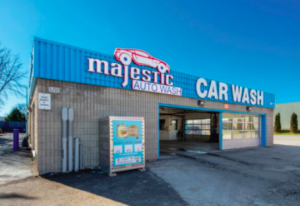 The car wash is yet another key point of market differentiation and innovation. Nimrani went with a Fusion Process system from Diamond Shine and Sonny's. "We turned to Washlinks for advice and came up with this new system that is the first in Canada. The tunnel can clean 90 cars an hour with a staff of seven or eight on the crew that handles detailing as well." She reports that their Majestic Auto Wash offers four clean packages - Ace, King, Queen and Jack. "Every gas fill gets a free 'Jack' wash," she says mentioning the basic exterior service. Products such as their King wash with interior and exterior clean is $60 and the basic with an interior clean is $36. Customers can choose between a monthly subscription for $29 or an a la carte offering where they can add on services such as tire and rim cleaning.

Helping to drive wash business is a dedicated app for payments, loyalty program and promotions. "We went with ICS for this system and have found that our growth in this area is very good. The app allows us to better know our customers and their preferences and it makes it easier for customers to access our services. Already we have more than 1000 customers signed up to our club membership and expect this to grow to 5000 customers over the next several months as more people learn about us."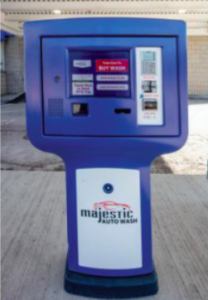 In the wash, Majestic's Fusion Process system offers six-stage cleaning, a step up from the usual four stages typically found in most wash tunnels. It starts with a Fusion Bath designed to break the bond of surface contaminants with a specialty low pH detergent. Next is a Fusion Prime application, an ultra-low pH chemical coverage that preps the surface of the vehicle for better adherence of the upcoming sealant and makes the painted surfaces shine. The Fusion Rinse cycle is step three. Here a thin sheet of water with a chemical additive helps dissipate any remaining foam on the vehicle. This step clears out vehicle crevices and removes any left behind soap or hard water in preparation for the upcoming paint sealant. Fusion Seal is the next step. Fusion Seal is a paint sealant that, with the help of the Fusion Prime, bonds with the vehicle's paint to capture the shine and smooth out the surfaces. The seal forms a glossy shell that protects the paint against UV rays and contaminants. Applying it in a stream of droplets ensures the chemical penetrates and completely coats all surfaces. The Fusion Wax cycle provides an additional layer of protection on top of the sealant that helps the vehicle retain the benefits of the full Fusion Process for longer. Lastly, the system applies Rain Repel, a glass specific step where finishing touch applicators are targeted at the glass surfaces of the vehicle and apply the chemical in a fanned spray. Once the Fusion Rain Repel is applied, water beads and runs off the glass providing additional safety and visibility in adverse conditions.

The Fusion system uses Sonny's Bullseye backroom chemical storage and distribution system. Nimrani remarks that she likes the ease of calibration, lack of waste and total control over chemicals. "The environment is important to us. We already have water reclaim where we reuse 70% of the car wash water. We don't want to use more chemicals than necessary and the Fusion system allows us to be very careful with amounts and its easier on our staff who don't have to lift heavy pails and containers of detergents," she says, noting that Bullseye features a cost measuring sight tube, instant cost per car analysis and easy product mix.

"Establishing a new site is always a challenge. There is much to do and much to learn. We were fortunate to have partners in the process that helped to take some of the bumps out of the road," she says concluding that their upfront research, previous experience and leading suppliers helped them enter the London market with a winning hand.