OCSA: Notice of Annual General Meeting
The OCSA's Annual General Meeting has been announced. Find out how to register.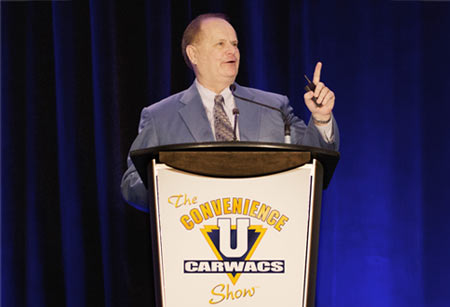 Notice is hereby given of the Annual General Meeting of the members of the Ontario Convenience Stores Association.
Location:  Rattlesnake Point Golf Course, 5407 Regional Road 25, Milton, ON L9T 2X5 
When:  Wednesday, November 18, 2015 at 9:00 am 
To conduct the following business:



    To receive the minutes for the Annual General Meeting held November 20, 2014.




    To receive the financial statements for the year ended December 31, 2014 and the auditor's report thereon.




    To appoint the auditor for the ensuing year




    To elect members to the Board of Directors



For registration to this event, please contact Donna Montminy at [email protected] or 905 845 9152.
Schedule:
9:00 am AGM (all members welcome to attend)
9:20 am OCSA Board Meeting (election of officers)
10:00 am OCSA breakfast for all attendees (all members welcome)