OCSA update: Tobacco tax and Beer and Wine
Are you up to date on the c-store industry in Ontario?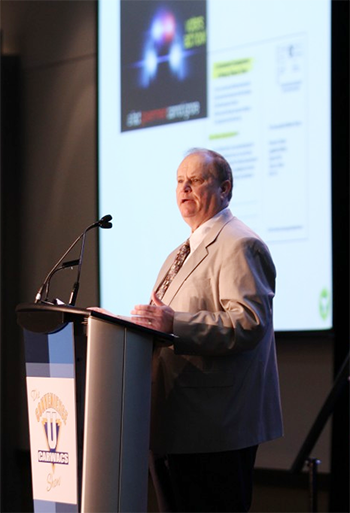 TOBACCO TAX UPDATE:

A message from the OCSA:

The Ontario Government has not been able to get the budget approved by the PC and NDP Parties, triggering an election on June 12, 2014. This signals the defeat of the budget; however, historically, it doesn't indicate a roll back in the tobacco tax increase of last night.

We believe all three parties will endorse and maintain the announced increase. Therefore, it's recommended that you proceed with the increase and, where expected, submit the inventory requested by finance.

We are very disappointed that the Ontario government would add a tobacco tax to the legal tax-collecting market while fueling the illegal production of contraband tobacco.

Tobacco tax rates increase on May 2, 2014

The Minister of Finance, in the 2014 Ontario Budget, announced an increase in the tobacco tax rates, effective 12:01 a.m., May 2, 2014.

New Tobacco Tax Rates:



13.975 cents per cigarette


13.975 cents per gram or part gram of tobacco product other than cigarettes and cigars (e.g. fine cut tobacco)



This means that, as of May 2, 2014, tobacco tax on a carton of 200 cigarettes is increasing by $3.25, to $27.95.

BEER AND WINE UPDATE:

On April 23, 2014, the OCSA held a press conference in Toronto where they unveiled an unprecedented show of public support for modernizing Ontario's outdated alcohol retailing laws. The petition, with 403,383 names signed by Ontarians from communities across the province, is the largest single petition collected in Ontario. It calls on the Ontario Legislature to broaden Ontario's current alcohol retailing system to include convenience stores, in particular, to allow competition with the foreign-owned Beer Store.

To learn more, or to sign the petition, visit www.freeourbeer.ca

Check out the association's newest OCSA_ConvenienceConnect newsletter for all of the latest news and updates.

 The deadline for health and safety awareness training is July 1, 2014!

The OCSA is asking that all retailers review the Health and Safety Ontario website for details: www.healthandsafetyontario.ca. Keep the following steps in mind to ensure your business meets its obligations to create a safer, healthier and more productive operation:



Make your organization aware of the new requirements, and why it's important for people and for business.


Assess your existing awareness program against the ministry's requirements.


If your program does not meet requirements, figure out what's needed and how to proceed.


Draft an implementation schedule for training and record keeping that ensures compliance before July 1, 2014.


Verify that new hires have had appropriate training.


Document, document, document.