Ontario CStore Day goes virtual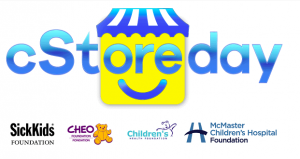 CStore Days will once again take place throughout Ontario, but with a twist.

The Ontario Convenience Stores Association is turning what is traditionally a one-day event into a week-long effort to raise awareness of the important role c-stores play in communities, as well as raise funds for the province's four children's charity hospitals.



Sick Kids' Foundation


Children's Hospital of Eastern Ontario Foundation


Children's Health Foundation


McMaster Children's Hospital Foundation



This year, CStore Days will happen August 15-22, with a special focus on Saturday, August 22.

Whereas local politicians have traditionally shown their support for small businesses in-person (some even helping out behind the counter) due to the ongoing need for social distancing in light of COVID-19, this year's C Stores Day will be virtual: The OCSA is encouraging MPs and MPPs to tweet their support of the campaign.

In turn, the OCSA will continue to partner with the children's hospitals to raise important funds and  convenience stores can accept donations any time throughout the week-long event.

In a statement, the OCSA said: "We encourage our industry to collect donations electronically at the cash while customers are paying with debit or credit cards."

There are more than 6,000 c-stores operating as independents and regional chains in Ontario, opening up the potential to do a huge amount of good in their communities in support of the children't hospitals.

If you are interested in participating, contact Donna Montminy at (905) 845-9152 or click here for more information.