12/06/2019
Pepsi buys snack maker BFY Brands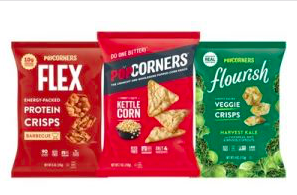 PepsiCo has purchased BFY Brands for an undisclosed amount.

BFY Brands, the maker of PopCorners line of snacks, will report into PepsiCo's Frito-Lay North America division.

"BFY Brands offers distinctive products that deliver the great taste and ingredients consumers are looking for," said Steven Williams, CEO, PepsiCo Foods North America in a press release. "Their production capabilities will support the growth of our existing, more-nutritious snack brands."

The acquisition falls in line with Pepsi's strategy, which in recent years has involved reducing its reliance on colas for sales. The company has instead increased its focus on guilt-free snacks with reduced levels of sodium and saturated fat.

The deal is subject to regulatory approvals.

Originally published by Canadian Grocer.