PepsiCo inches closers to 'circular economy' for packaging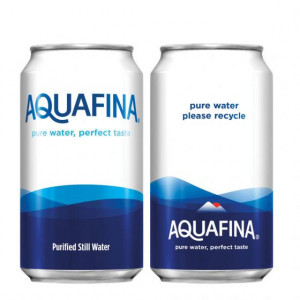 PepsiCo is pushing forward with major sustainability efforts in the water category to further minimize plastic waste.

Inching closer to a "circular economy," the beverage manufacturer announced that LIFEWTR will be packaged in 100% recycled polyethylene terephthalate rPET, Bubly will no longer be distributed in plastic bottles, and Aquafina will soon come in an aluminum can (first in foodservice outlets, then at retail).

Going into effect next year, the changes are expected to eliminate more than 8,000 metric tons of virgin plastic and roughly 11,000 metric tons of greenhouse gas emissions. It's part of PepsiCo's larger goal of making 100% of its packaging recyclable, compostable or biodegradable and use 25% recycled content in all plastic packaging by 2025.

"Tackling plastic waste is one of my top priorities and I take this challenge personally," said PepsiCo executive officer Ramon Laguarta. "We recognize the significant role PepsiCo can play in helping to change the way society makes, uses, and disposes of plastics. We are doing our part to address the issue head on by reducing, recycling and reinventing our packaging to make it more sustainable, and we won't stop until we live in a world where plastics are renewed and reused."

This isn't the first move Pepsi has made toward a circular economy. In 2009, the company began making bottles for its Naked Juice brand with 100% rPET. According to the release, rPET requires about 25% less energy than virgin plastic.

As one of the largest users of rPET, PepsiCo has teamed with the likes of Loop, The Recycling Partnership, Alliance to End Plastic Waste and the World Economic Forum's Global Plastic Action (GPAP) to increase the supply needed to meet its packaging goals and recycling rates, as well as to enhance its plastic recycling infrastructure.

"We are really excited to evolve our packaging across PepsiCo's water portfolio to make a positive impact," says Stacy Taffet, vice president of the water portfolio.

Originally published by Path to Purchase IQ.