02/22/2021
Rabba Fine Foods elevates convenience with Paramount partnership
It seems to have been Rick Rabba's destiny to work in the convenience/grocery retail business. Even as a youngster, cleaning cooler doors, packing groceries and working the cash register at his family's store in downtown Toronto, he felt it would be his future. He was 100% right. Today, Rabba is president of Rabba Fine Foods with 34 (soon to be 35) locations in neighbourhoods across the GTA. 

His family were Palestinian immigrants who came to Canada in 1966 with little money. His mother worked at the University of Toronto library and his father got a job at a restaurant, then a hotel and a convenience store. "It's the classic immigrant story," says Rabba. "By saving and denying himself any sort of luxury, my dad was able to put a down payment on a house and rented out part of it. I have so much respect for him."

By 1967, Rabba's father had scraped together enough money to buy a convenience store at 37 Charles Street West and called it Variety Food Fair. It was where Rick would work alongside his grandfather, who managed the business, and learn about customers wanted from their local convenience store and how to evolve according to their needs, like adding deli foods and fresh produce. 

Rick continued to work to grow his skills. "As I got older, I took on more and more roles," he recalls. "It got to the point where there isn't one in the organization I haven't done in some capacity. I could gladly serve you on the cash register today and tell you the PLU [price look-up code] for bananas."

He went on to attend university, but he always knew he'd go back to his roots. "I always wanted to improve the family business," he says. "That has always been a strong passion of mine.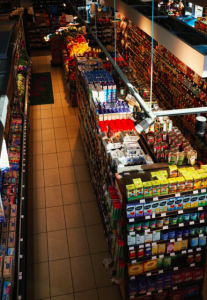 A major shift happened in the 1980s as their stores began to stock more groceries and fresh produce. In 1987, all Variety Food Fairs became Rabba Fine Foods with the first store under that brand opening near Queen's Quay. 

While it would have been easier to roll out the new convenience/grocery store hybrid concept uniformly across all Rabba Fine Foods locations, that approach did not jibe with the company's principles—to serve local communities and to honour the diversity and uniqueness of each. "We don't have a single location I would call a cookie-cutter store," says Rabba. "We customize based on the physical realities of the location we're working in, whether it's underneath a condominium building or a stand-alone. Over time, we learn what items customers in that neighbourhood are looking for, based on their lifestyle or ethnicity."



That could mean offering Middle Eastern for an Arabic community, hard dough bread for a Jamaican one, or grab-and-go meals in areas with a lot of offices. It's a process of constant pivoting as needed. Fortunately, Rabba Fine Foods is cohesive enough to allow that to happen fairly quickly. Rick credits his ace head office team, who can source items store operators say customers are asking for.

Pivoting with finesse has become a coveted skill in 2020 with the pandemic challenging business-as-usual norms. Rabba Fine Foods has done well during COVID since they are open seven days a week and 24 hours a day. "We are very proud that we've remained open throughout COVID because we are here to serve our communities," Rabba says. "We recognize, especially during lockdowns and times when other retailers have restricted their shopping hours, that our community needs us."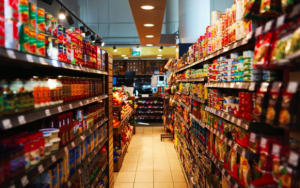 He has noticed a significant change. "Customers are using us more like a grocery store these days, and less like a convenience store. We are making sure we are well-stocked on more dry goods than in the past, including toilet paper, pasta, and rice. Once the pandemic has subsided, I think people will resume using us as a convenience store again, as well as a grocery store."

 The company is getting ready to pivot again. It already has a partnership with Tim Hortons and this month it opened its ninth Tim Horton's counter, at its Lakeshore Boulevard West location in Etobicoke.

In December, Rabba announced it had joined forces with Paramount Fine Foods, a well-known restaurant group, to rebuild Rabba's in-store prepared foods menu. Rabba Kitchen by Paramount will debut at the chain's newest store, which is slated to open this year at the base of a condo tower in Toronto's revitalized Regent Park neighbourhood.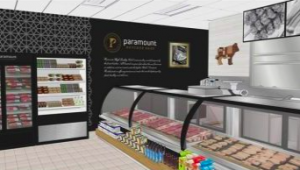 Building on the Paramount partnership, Rabba Fine Foods on February 8 debuted a Paramount Butcher counter inside its Meadowvale Town Centre Circle location in Mississauga, Ont. Described as a "scaled-down version" of a Paramount restaurant, the innovative offering features take-home menu items from the Middle Eastern restaurant chain, as well as Halal poultry and deli options, complemented by an assortment of Paramount dips and spreads.

"Our business is in a constant state of flux and we're happy to find in Paramount Fine Foods a partner that is nimble and, at the same time, committed to quality products and service," Rabba said in a release following the announcement. "We're determined to help our customers in whatever way we can and expanding this partnership with Paramount is an example of that commitment."

The company told Convenience Store News Canada it plans to roll out the concept in other stores in its network.

"It's something we're doing to cater to our neighbourhoods," adds Rabba. "We are offering home meal replacements, fresh produce, organic foods, and interesting items to create a bit of excitement."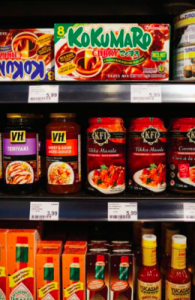 All Rabba locations offer valued popular brands like Heinz and Kraft, but where they can really shine in with the smaller names, like Owl & Goose, a Toronto company offering raw and unpasteurized smoothies and juices. It's part of an effort to differentiate themselves from the big box retailers and also to support local businesses. Rabba Fine Foods is one, too—Canadian owned and operated, with deep roots in Toronto. That's something Rabba has never forgotten. 

The company gives back to the communities that support it through Rabba Roots. It has hosted a Super Bowl event for Covenant House and Good Shepherd shelter for the homeless and vulnerable, and donated thousands of bottles of hand sanitizer to the Peel Children's Aid Society. 

"We're part of the community," Rabba explains. "We feel the need to support the community that we are serving. We feel it's reasonable and responsible because we are all in it together."