Shine on
Shine Auto Wash expands and grows in BC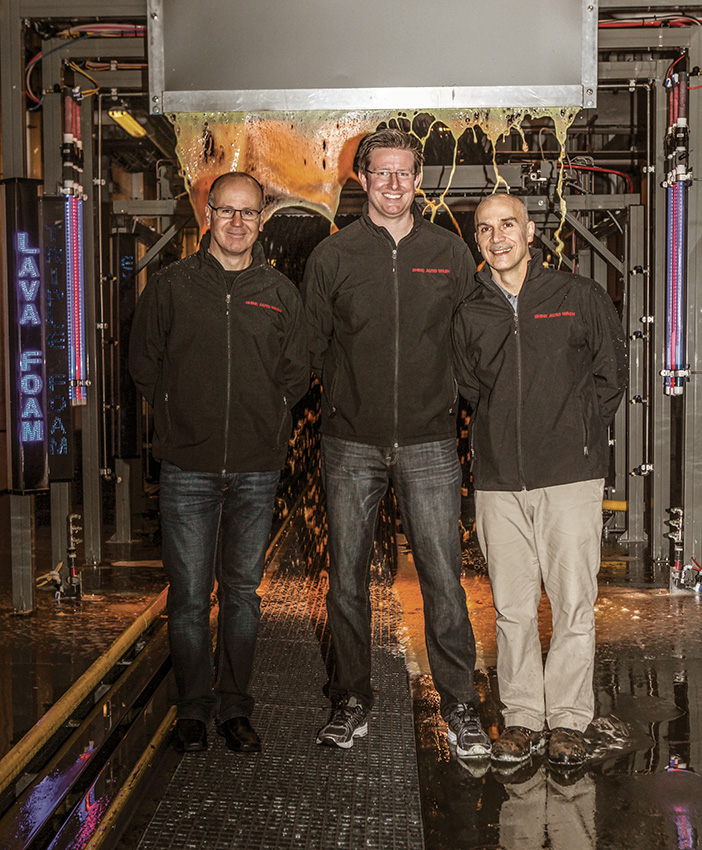 Shine Auto Wash is more than just a car wash. It's a four-acre site on the perimeter of downtown Vancouver, and offers a high-speed car wash tunnel, 14 vacuums, a mini storage facility, and leases space to a Mini Cooper dealership.

Co-owner Peter Dobell says, "We started our business in the late 1990s with the mandate to acquire Vancouver real estate focusing on mini storage." After acquiring several downtown properties over five years, they became interested in the car washing business.

"We studied the business for some time before developing our first express tunnel in Vancouver in 2008."

But Dobell and his partners didn't stop there. They just opened their second site in Burnaby, BC and stuck to a familiar formula for success. Here's how they did it:

Wow the customer

Following the real estate adage, 'Location, location, location' proved to be a successful tactic for the original Vancouver site.

"The car wash stands out in downtown Vancouver because we invested in an architecturally significant building and we did it in a rapidly improving neighbourhood," Dobell explains. "In light of current land values, we certainly couldn't afford to do this today, so it's unlikely we'll see a downtown competitor emerge in the future."

For their new Burnaby site, which opened in November, they focused on a central location first, and built a state-of-the-art car wash and mini storage facility from there.

"We have invested in architecturally significant buildings again in Burnaby. Also, because we have residential all around us, we have enclosed a large – and noisy – portion of the car wash operation that would usually be outside the tunnel. The result is a 28,000 sq. ft. car wash building."

The tunnel itself is 350 feet long by 70 feet at its widest point, and the conveyor is 190 feet long.

The tunnel isn't just large, it's an attractive feature that stands out to new and returning customers. "The Burnaby location has a mezzanine mechanical room that is glazed and fully visible through the rest of the tunnel, which is also glazed floor to ceiling. This forms a dramatic feature wall for the adjacent three lines of customers waiting for the pay stations," says Dobell.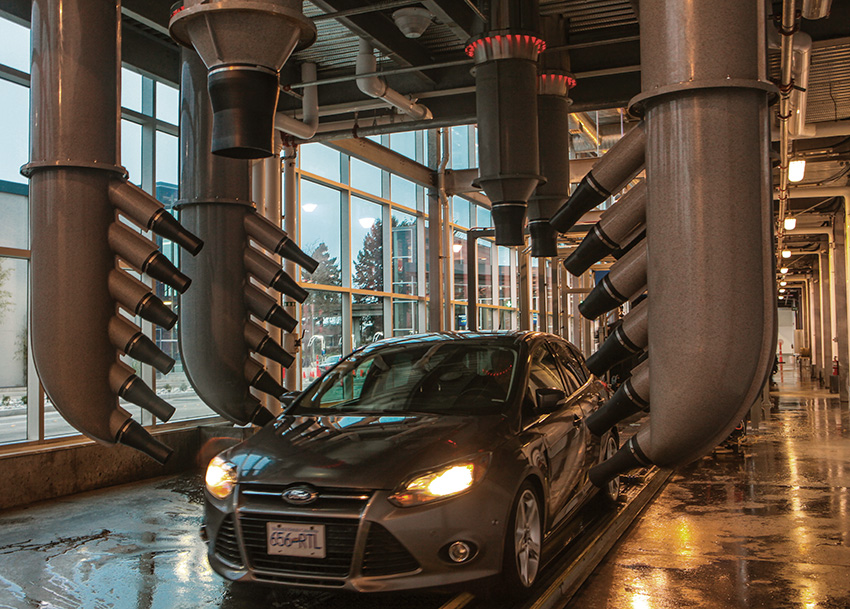 Seek out expert advice

For the Burnaby site, Paul Facciol, VP of development, researched different operations, configurations, and equipment for four years before finalizing supplier and equipment choices.

They spent time at industry trade shows to find the newest available technology, and sought out expert advice from industry veterans. "Bill Barber, co-owner of Wash Links in Toronto, helped source equipment manufacturers and continues to provide us valuable counsel in this area," says Dobell.

They chose to go with a combination of equipment from Sonny's, ICS, Vacutech, Vac-It-Up, Sobrite, Aqua-Lab, and Aerodry, says Dobell, adding that, "Our chemical suppliers Chemtec (Zep) have also been a powerful resource."

Invest in green now

At Shine Auto Wash, water used in the wash process is recycled, and computer-controlled metering delivers the precise volume of water to ensure optimal cleaning without any waste.

Running an environmentally friendly car wash business has been a top priority for Dobell, even if his customers aren't taking note just yet.

"We don't get as much interest as one would expect regarding the environmental benefits of reclaim and other forms of water conservation; however, the trend is moving that way," he says. "We are long-term operators and would prefer to put the systems in place while we're under construction. This way, when the market is more sensitive to these environmental measures, or the city introduces regulations, we'll be ahead of the curve."

Plans are in the works for a third site, in Coquitlam, which is set to open in late 2017. "Coquitlam is a rapidly expanding suburb to the east of Burnaby. We plan to begin construction on another mini storage and car wash development there in late 2017."

Once again, they're starting with the right location and they'll build an impressive site from there: "It's a three-acre site couched by IKEA, Home Outfitters, Bed Bath and Beyond, Toys R Us, and McDonalds," says Dobell. "The property is located between two busy highways, which together produce a 165,000-cars-per-day traffic count."

Quick tips

Research location. Understanding traffic counts, nearby businesses, and a neighbourhood's potential for growth is vital to determining the long-term viability of your site.

Do your homework. Spend time researching and sourcing equipment and suppliers, and talk to others in the industry to learn from their experiences.

Look ahead. Determine which, if any, environmental measures you'll invest in for your site, and how these investments might help draw customers in.

DID YOU KNOW?

The Burnaby Shine Auto Wash location opened November 1, and for the entire month of November, they offered free car washes to customers. In the first month alone, Shine Auto Wash gave away just under 54,000 car washes!