Stardust Convenience closes its doors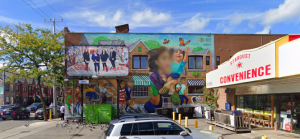 Resident's in Toronto's west end are lamenting the closure of a favourite neighbourhood convenience store, Stardust Convenience.

According to BlogTO, Stardust has "served as an unmistakeable and oft-bustling landmark where Brockton Village meets Dufferin Grove" since 1994.

Open 24-hours, the independent store was a neighbourhood hub, popular for c-store staples, including lottery, snacks, tobacco and breakfast sandwiches. It used to house a Country Style cafe, but that closed in recent years.

Neighbours noted in recent weeks the store wasn't opening as usual and now the shelves are bare and signage on the door confirms the store at 740 Dufferin Street is closed.

The store's listed phone number no longer works.