10/06/2019
The future is frictionless
Innovative technologies clear the path to purchase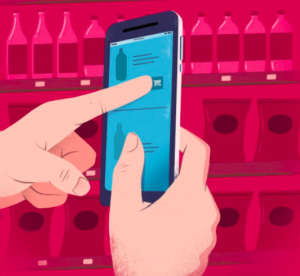 Time has always been of the essence, but c-store owners and employees may have noticed a shift in the degree to which time is valued by their customers. Consumers today want to make a purchase, and they want to make it quickly. They want to get in and out of a store quickly—with everything they intended to buy.

Patience, it seems, is in short supply.

 According to a recent study from the Retail Council of Canada (RCC), 41% of consumers said they had a problem making an in-store purchase. The study, which surveyed more than 5,000 Canadians, found that customers are expecting a more convenient, seamless and integrated experience no matter where they shop. Retailers who do not provide a seamless experience may find their customers going elsewhere.

"We are seeing a consumer who will not hesitate to switch retailers when problems occur," says Diane Brisebois, president and CEO of the Retail Council of Canada in Toronto.  

The demand for a better shopping experience is being driven by millennials RCC's survey found. This group reported more problems with both online and in-store purchases than older consumers (59% vs. 32%). Younger consumers, the report concluded, expect flawless shopping experiences and are not willing to put up with, well, hiccups.

Consumers expect a seamless experience

"Younger Canadians are technology experts. They want shopping to be more personal, faster and better, and it should work across all devices and surfaces by merging online and offline to create one intuitive experience," says Eric Morris, Google's director of retail in Toronto. "They are moving fast, and retailers need to move faster. If a retailer can't connect their customer to the right product in as few steps as possible, they will go elsewhere." 

The seamless experience is called frictionless shopping, and it is becoming a cornerstone for retailers of all sizes and products. "We found that retailers that were not able to reduce points of friction from their stores and provide convenience, service and value lost customers," says Paula Courtney, product founder at WisePlum, a Toronto-based firm that helps retailers understand their customers' needs and expectations. 

A white paper, also produced by the Retail Council of Canada, concluded that speed, convenience, selection, service, access and value for price are all key elements in the successful path to purchase for a customer. "New technologies have allowed consumers to access such services as digital payment options, instant inventory checks and price comparisons, 3-D product viewing, virtual consultants and all these innovations are redefining the customer experience," the report states.

C-stores rise to the challenge

If consumers are throwing down the gauntlet, c-stores are rising to meet the challenge. Owners are looking to integrate digital services and human contact. Scott Knack, from Alcona Esso in Innisfil, Ont., recently launched an app for his car wash. His customers—many of whom are commuters—can even pay for their car wash at the drive-through window in his c-store, Alcona Esso. "Convenience is important," Knack says simply.

 Customers are redefining what constitutes convenience, and the retail sector is rushing to exceed expectations. Among the latest innovations coming soon to a c-store near you are digital shelves. On the way out are paper price tags and labels. In their place will be displays that allow for immediate price changes, flashing advertisements and promotions.

 Also well in hand is the technology to allow individuals to use their smartphones to scan items while they are shopping, with scanning speeds typically only seen in commercial-grade handheld scanners. Customers can view the current total of their shopping basket and, at any time, can simply pay with their mobile device and avoid waiting in line at a checkout.

 "Mobile self-scanning apps enable brick-and-mortar retailers to offer customers a blended physical-digital shopping experience that combines the convenience of e-commerce with the immediacy of the store," says Samuel Mueller, co-founder and CEO of Scandit, an international barcode company. 

 That convenience is customer-specific. Unveiled at this year's National Retail Federation's Big Show in New York, for example, is an augmented reality app that will enable customers with allergies to hover their device over a shelf and instantly be told which products are safe for them. 

 Earlier this year, AWM Smart Shelf, a retail technology firm in Aliso Viejo, Calif., introduced its Frictionless Shopping Application, which uses cameras and computer vision to automate the retail experience—including checkout and payment. The cameras located around the store interpret and understand who the customer is, what products they pick up from the shelf and ultimately what is included in their final purchase decision, then charges their digital wallet as they exit the store.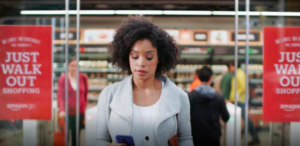 Of course, when it comes to digital innovation, Amazon has taken top spot this year with its chain of 13 Amazon Go stores now up and running in four U.S. cities (more to come). Customers pick up the products they want and exit the store. There are no checkouts and no payment taken. Purchases are charged automatically to the customer's Amazon account. 

Rapid change is imminent 

Many of these advances may seem most appropriate for larger convenience store chains and grocery stores, but such technology is becoming more mainstream, more affordable, and more in-demand by shoppers in c-stores of all sizes. Indeed, at the 2019 Conexxus Annual Conference held in Nashville, TN, this spring, the more than 200 c-store members in attendance were told that creating a frictionless shopping experience using the latest in technology is already a reality. Gray Taylor, executive director of Conexxus, a tech organization for the convenience store sector headquartered in Alexandria, VA, pointed out that loyalty programs and smartphone purchases are now well entrenched in the sector. Within the next five years, he predicted, everything from enhanced cloud-based security to automated checkout to AI will be part of the c-store experience for shoppers.

 

Within seven years, possibly within the next three, Taylor believes, c-stores will be relying on advanced analytics to better understand customers, the Internet of Things for such issues as food safety, and home delivery using autonomous delivery vehicles.

Yet the more things change, the more they stay the same. What continues to matter most to customers is having a relationship with a retailer they trust. That's why for Scott Knack, and other c-store owners across Canada, the best shopping experience for customers is one that makes them feel good—not just efficient and expedient. It's ultimately about the human experience. 

"Look customers in the eye," says Knack. "Lift your head. Have a conversation."

 

This article originally appeared in the September/October issue of Convenience Store News Canada.