Time to get social
Building an online community is easier than you think. Here's a guide to help you get started.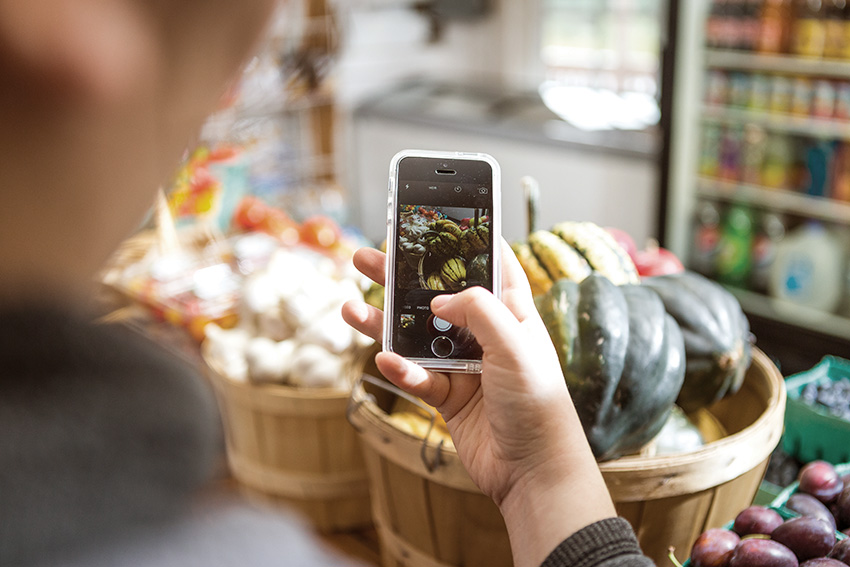 The world of social media is fast-paced and demands top-notch content to stand out. For convenience, gas and wash operators who have the time and skill sets to create an online presence, social media platforms can be among the most effective marketing efforts an operator can make (and it's free!).

With a little planning, ongoing effort and some engagement from your customers, you can build a community that cares about your offer and your voice. What better way to build a loyal in-store following?

Case study: CTM Design

As a full-service design, engineering and architecture firm with more than 3,500 projects under its belt, CTM has worked with the biggest names in the Canadian retail petroleum, quick service restaurant, car wash and retail sectors. With a quick online search of CTM Design, you'll notice something: its online presence is impressive. CTM understands the power of keeping their business top of mind. C-retailers can benefit from this frame of mind.

"Having an online presence provides a way for people who need our services or our knowledge to find us when and where they need us," says Devin Mahaffey, Senior Project Manager and Director, CTM Design.

"It's a great way to build trust and establish credibility with your audience. We want to be seen as a thought leader – someone our customers can learn from, depend on and collaborate with," he adds.

Being a thought leader is a great way to think of your social media presence. What does your customer base need to know about? What are you offering them? By pushing out content that focuses not only on what you've got to offer, but also community-minded content, you'll build connections as well as brand awareness. Think of this as a helpful practice in getting to know your customers.

"I think we have found it relatively easy to create content, because we genuinely understand our audience, their interests, the questions they commonly ask, the challenges they face, and the opportunities that can help them succeed," says Mahaffey.

Social media doesn't have to be a huge time commitment, but it does require some thoughtful effort. Take the time to speak to your customers about their social media preferences, and once you're set up online, let them know how they can find you. Start by offering in-store deals, giveaways, menu updates, and community information, and you'll be well on your way to an active online community. Remember, photos are king on social media, so when you get a new product on your shelves or a new item hits the menu, snap a photo, post online, and watch as this draws people in store.

Quick tips from CTM Design:

1. Do your research. Evaluate your audience and determine what social media platforms they are using, and how.

2. Find your purpose. Don't just make and share content for the sake of having an online presence. Figure out what matters to your audience. Be purposeful and have a goal in mind when you decide to enter the world of social media.

3. Develop a schedule. Keep on top of it and post regularly. If possible, use a social media management program where you can schedule posts/tweets in advance.

4. Show your personality. Have fun and write about things in a way that showcases your passion for what you do!

How are convenience retailers using social media to connect with their customers and showcase their offers?

"Luckily we have a very photogenic space here and lots of interesting things to post about. The smaller, more nuanced moments of our day are more easily shared on Instagram, which I think lets our followers see a more personal side to the business.

"Post about the things that make you unique. Try to build on your in-store brand by matching your social media voice to it. There are lots of businesses out there, so it's key to make yourself distinct by using your own voice. For a small ma and pa like ourselves, I try to make us as approachable on the Internet as we are in person."

- Kayla Conoley, Earltown General Store, Earltown, NS



"We had a pretty strong following right off the bat. Once we got on Facebook, word of mouth spread and people were sharing the page. Then we've just continued to grow it through promotions. We're always giving away free things on our page, whether it's free movie rentals or free ice cream. We do some bigger ones too; we've even given away a barbeque."

- Dane Lindenberg, Jiffy Food and Video, Brandon, MB



"We have always provided different types of foodservice options in the past, but in the summer of 2015, Blossoms Fruit Arrangements approached us about new opportunity to get into healthier options. Facebook marketing has proven to be effective in getting the word out about our new offerings. We have also successfully run Twitter contests and tend to reach out to our customers on social media whenever possible."

- Gerald Cloud, Cloud Convenience, Miramichi, NB



The Toit Rouge Facebook page is where connoisseurs and others can discover the latest arrival from any of the 50 or more microbreweries represented in the store. "It used to be that movie fans wanted to be the first to buy or rent the latest film. Now, craft beer fans want to be first to taste the new release from their favourite breweries."

- Jocelyn Dumoulin, Toit Rouge, St-Jérôme, QC



"At the beginning we'd let people know what the gas prices were going to be, so we'd say 'check us out in the morning and see where we're at,' or if we knew there was a big traffic jam heading into the city, we'd post it on our Facebook page so people would know." Innisfil is a commuter town, so a traffic warning and up-to-date gas prices represented valuable news for their fan base.

As they continued to provide a valuable service, their customers became more and more engaged, and Alcona Esso began to have more fun with the content and their following. "My only advice is to stick to it because it takes time. You won't have a thousand friends overnight. We thought we were going to have 500 in two weeks, and it took us six months."

- Scott Knack, Alcona Esso, Innisfil, ON