4 (more) innovative ideas
Already a success in the United States, Esso brought the On the Run brand up north to Canada in 2001, where it has expanded its corporate and franchise store count to more than 450 locations across the country...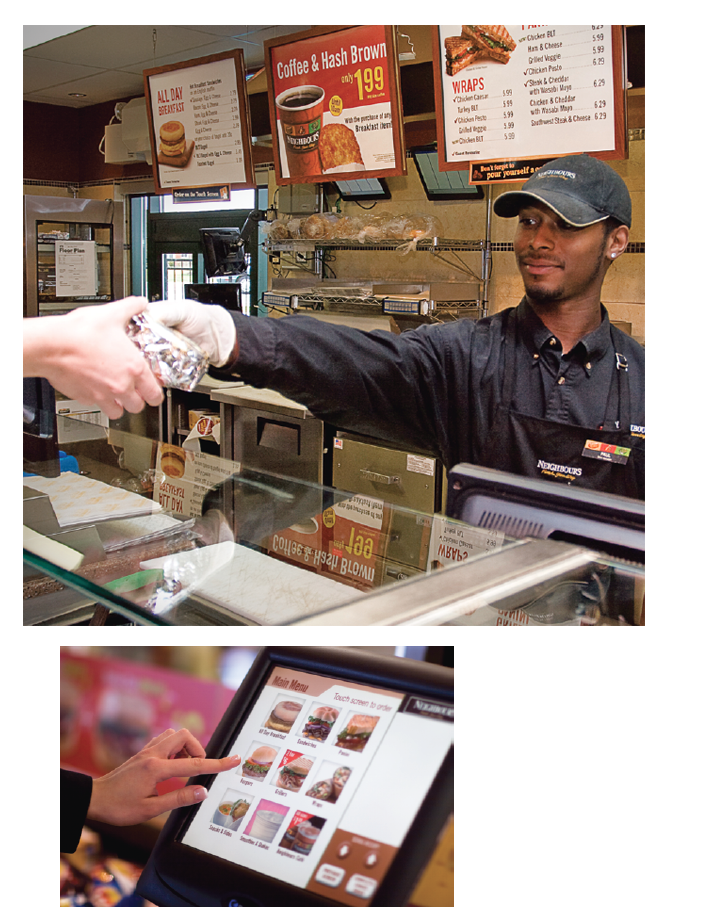 1. Esso: Using advertising to build a brand

Already a success in the United States, Esso brought the On the Run brand up north to Canada in 2001, where it has expanded its corporate and franchise store count to more than 450 locations across the country. On the Run, or Marche Express in Quebec, has become a recognized brand in the convenience channel, with a consumer advertising campaign fuelling its national success.

Esso uses radio and billboard advertisements to profile the bestselling and innovative products and promotions that are most likely to attract attention and bring customers into their closest On the Run/Marche Express store.

The advertising campaign also focuses on the entire On the Run/Marche Express offer, so customers know they can expect a consistent in-store experience; regardless of whether they live in rural Ontario or downtown Vancouver, they will find the same products and services.

Key learning: Don't be afraid to promote your convenience brand through advertising and social media; your customers need to know exactly what you have to offer.

2. 7-Eleven: Demonstrating promotional prowess

7-Eleven isn't shy about telling customers what it has to offer, with outdoor signage drawing attention to multiple consumer promotions before shoppers even make it inside the door.

The chain is well-known for its success with two-for and bundling promotions, especially its ability to communicate clearly the advantages of these deals to customers. The inside of the store is no less promotionally-visible, with POS materials explaining beverage, confectionery and foodservice promotions displayed on racks and cooler doors from one end of the store to the other.

Key learning: Promotions are integral to your success, but don't forget to properly advertise using clear signage and POS materials so customers understand how they're going to benefit.

3. North Atlantic ORANGESTORE: Dedicating space to innovation  

There are 12 ORANGESTORE locations in Newfoundland (with two more on the way!), and within each location a focus on introducing innovative options to customers.

Each store has a dedicated four-sided merchandiser that displays nothing but product innovation. The section is clearly labelled with a sign reading "Take a closer look at our new arrivals!" This provides not only a spot to introduce innovative confectionery and beverage SKUs, but also a home for seasonal items, such as Christmas or Halloween merchandise.

ORANGESTORES were also the first to introduce a frozen carbonated beverage (FCB) program in the province, and they've developed branding around this Guzzl program to promote excitement.

Key learning: Keep your customers excited and engaged by focusing on innovation. Consistently dedicating space to innovation can make your store the go-to spot for new products.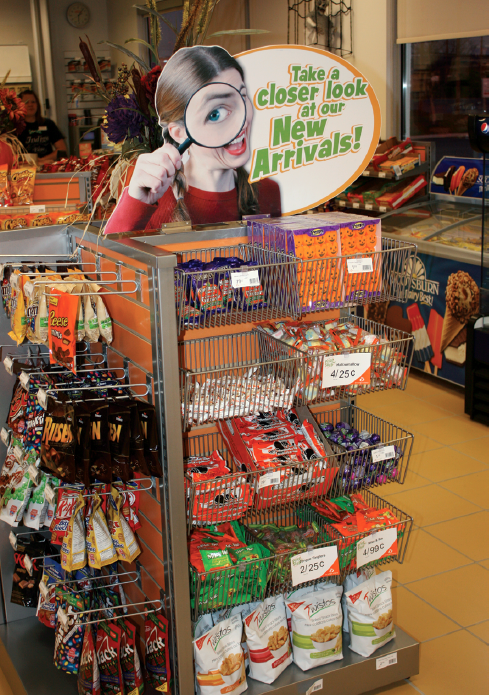 4. Neighbours: Using technology to change the face of foodservice

Foodservice plays an integral role in the convenience-gas offering, but retailers need to execute properly if they want they want to successfully carve out their own foodservice niche. The Neighbours brand, found at 19 Petro-Canada petroleum locations across Ontario, has used technological innovation to its advantage in building an unparalleled foodservice program.

When customers visit a Neighbours site, they feel more like they're entering a restaurant than a convenience store, with sizable foodservice counters, a clean and substantial seating area, and abundant promotional signage.

But it isn't just its size that sets the program apart; customers use touchscreen technology to place orders, allowing them to customize their selection quickly and easily. This technology allows staff to quickly create the product their customers really want, and gives customers the satisfaction of controlling their own ordering destinies.

Key learning: When it comes to foodservice, don't be afraid to try new things, especially new technologies that can increase efficiency.