06/07/2012
Five innovative ideas
Introducing a foodservice program can be daunting, which is why J.T. Bradley's, a family-run c-store in Navan, Ont., took small steps to get it right. They started out with a toaster for bread and bagels...
The YCM/Octane editorial team found 5 c-gas retailers doing something unique to compete and win. See what you can learn.

By The YCM/Octane editorial team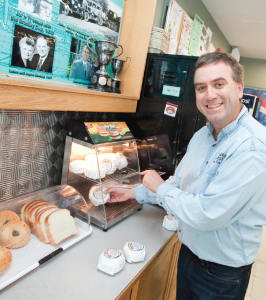 J.T. Bradley's: Doing foodservice right

Introducing a foodservice program can be daunting, which is why J.T. Bradley's, a family-run c-store in Navan, Ont., took small steps to get it right. They started out with a toaster for bread and bagels, Jimmy Dean Breakfast Sandwiches, and coffee, and now offer hot dogs, sausages and pizza for lunch.

But the food options don't end there. Owner John Bradley teamed up with a well-known local catering company, Desjardins Catering, to offer frozen take-home meals. Now, customers can find popular items, such as shepherd's pie, lasagna, macaroni and cheese, and chicken pies exclusively at their local c-store. J.T. Bradley's is also a LCBO and The Beer Store agency store, so customers often pick up a Desjardin meal and a bottle of wine on the way home from work.

Key learning: Take the time to research your foodservice options and offer your customers something unique they can't get at any other c-store.



 Gas King: Rewarding loyal customers

Rewarding customers with a loyalty program may seem like something only a corporate chain can do, but Gas King, an independent chain with seven locations in southern Alberta, has been rewarding loyal customers since 2007. After joining the KickBack program in 2007, they began issuing free loyalty cards to customers, which allow them to earn points with each Gas King purchase. Points become cash on the card and can be redeemed with any purchase. Gas King president Brent Morris explains it as loading a gift card each time his customers shop.

Since launching this rewards program, Gas King has awarded over 94 million points to 21,000 card holders. It keeps customers engaged and also provides useful shopping information for the Gas King marketing team. They know how people are spending their money, which helps them build monthly promotions.

Key learning: Customers love earning points, and if you can reward them for shopping at your store, they'll think of you the next time they're deciding where to stop.

[caption id="" align="alignnone" width="691"]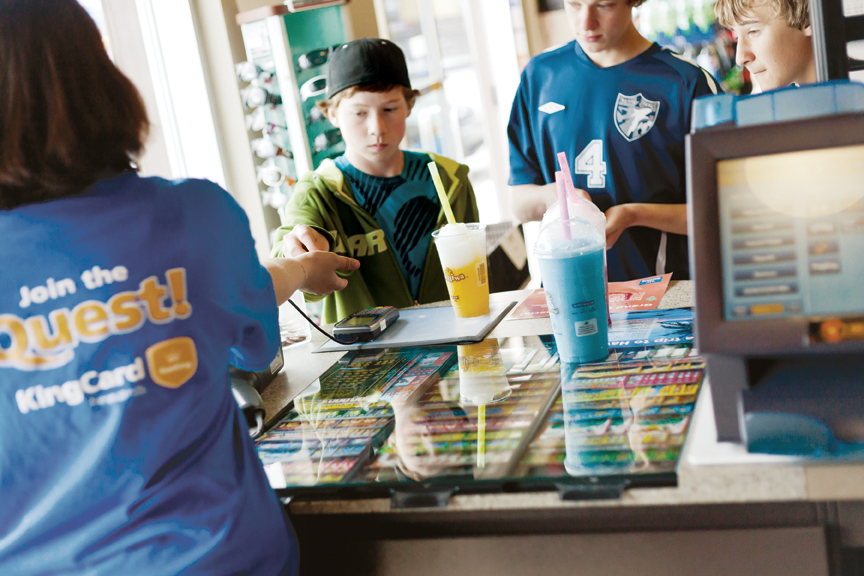 Photo by Andy Nichols[/caption]



 Fox's General Store: Defining a niche

When the Dairy Queen, which Michelle Payne Wells ran in Corner Brook, NL, closed, she decided to open a convenience store instead. It wasn't long before she knew that in order to succeed she needed to bring something more profitable to the table. She took the skills and knowledge she gained at Dairy Queen and invested thousands of dollars in an ice cream machine for her store.

Now Fox's General Store is known for high-quality ice cream offerings, including cakes, parfaits, milkshakes and banana splits. Her ice cream program has been so well received in the community she's had to purchase a second machine just to keep up with customer demand.

Key learning: Speak with your customers and understand your community so you too can fill a niche. Whether it's ice cream, grab-and-go foods or an amazing bulk candy section, commit to something unique and do it right.



 Supreme Convenience: Becoming social

Connecting with customers is important, but it's often difficult in the fast-paced c-store world. Many retailers are moving beyond the four walls of the store and engaging their customer base online. Supreme Convenience, a chain of seven c-stores in and around Courteney, B.C., started a Facebook page to grow the business and attract more customers. Although it's been up for only six months, the chain has made more than 400 friends.

They use a combination of in-store marketing and Facebook posts to advertise and award monthly prizes. Since using Facebook, they have worked with their suppliers to give away a skateboard, a bike, free milk for a year, even a barbecue.

Key learning: Building a following on Facebook will take time and effort, but if you can extend the conversation beyond the store, you will build a stronger community of loyal customers.



 Dynamic Convenience: Finding innovative approaches to staffing

Staffing can be a serious problem for c-store owners, with issues ranging from  customer engagement to high turnover rates. But Jim Rennie, owner of Dynamic Convenience in Whitecourt, Alb., decided to take a novel approach to the way he staffs his four stores. In addition to full-time managers, he works with the government's Temporary Foreign Workers program to hire highly educated customer service professionals from around the world. Many of these workers are from the Philippines, and are looking for the opportunity to work in Canada. Because of the labour shortage in his area, Rennie is able to take advantage of this unique program.

Rennie knows his employees place an unmatched emphasis on customer service, and they're thankful for the opportunity to work in Canada. His staff are trained to smile, learn customer names and provide exceptional service.

Key learning: Take a proactive approach to staffing and find innovative ways to show your valued customers you want to provide them with the best service possible.