JUUL Labs launches secret shopping program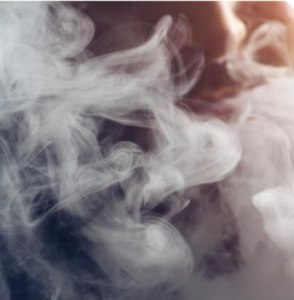 Is that a customer or a secret shopper? JUUL Labs is helping convenience operators stay on track in an effort to comply with age restrictions.

That's because keeping vaping products out of the hands, and mouths, of young people is one area on which government, health professionals and manufacturers all agree. The extent of that agreement is reflected in announcement from JUUL Labs that it has launched a secret shopping program in Canada.

Shoppers are testing stores across the country to ensure that all retail partners conduct proper age verification and uphold bulk purchase restrictions. Stores that are found to be repeatedly noncompliant will be flagged and will be subject to remedial action – including being denied the ability to sell JUUL Labs products and reporting to appropriate provincial governments and Health Canada.

"While both convenience stores and vape shops do a good job age testing, we are working with them in the spirit of continuous improvement to do even better," says Michael Nederhoff, general manager of JUUL Labs Canada."This program will make it more difficult for minors to purchase vaping products and will ensure that our retail partners continue to comply with federal and provincial regulations."

All retail outlets purchasing JUUL products directly from JUUL Labs, or through one of their authorized distributors, will be subject to shops by a well-established secret shopping service provider.

As part of it's commitment to youth prevention, JUUL has implemented a variety of activities designed to prevent youth access to vaping products, including:



Launching the "What Parents Need to Know" parent education campaign in

Canada

to provide more information to parents and keep vaping products away from youth.




Calling on the Quebec Government to include e-cigarettes and vaping as part of a new proposed bill that will raise the age-gate for cannabis to 21. This act would help to restrict youth access by reducing purchase and resale to minors.




Using unique ID match online and age verification technology instore to make sure minors can't access and purchase the products. An adult signature at time of delivery is required for all deliveries in

Canada

. JUUL Labs' online age-restrictions are more robust than the Ontario Cannabis Store.




Labeling that states JUUL includes nicotine and packaging with warning messaging, including a "Skull and Crossbones" warning decal. This graphic warning is voluntary; studies by researchers at the

University of Waterloo

indicate that graphic warning labels are one of the most effective measures at preventing youth uptake of restricted products.




Mandating contracts with stores and other wholesale customers which require them to take several actions to prevent access by youth, including bulk purchase restrictions to prevent black market re-sale.




A strict marketing and social media code, which is useful for c-store operators, can be read here: juul.ca/our-responsibility.