Parkland expands foodservice offering with Triple O's restaurant deal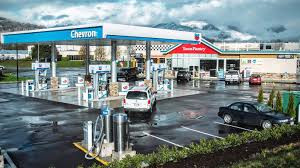 Parkland Fuel Corporation is entering into a multi-year agreement to strengthen its range of freshly prepared and quality meal options by expanding its long-standing relationship with Triple O's restaurants.



This exclusive agreement builds on the success of Parkland's existing network of On The Run and Town Pantry convenience stores that already feature Triple O's in British Columbia - Parkland is an independent supplier and marketer of fuel and petroleum products and a leading convenience store operator. This paves the way for more restaurants in British Columbia, as well as Triple O's entry into Alberta and Ontario.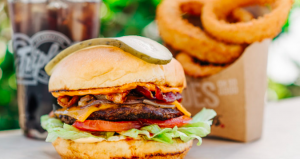 Triple O's Restaurants is a division of White Spot Hospitality - a Canadian restaurant chain since 1928 - that operates more than 60 quick service restaurants throughout British Columbia, Alberta and Asia. The quick service burger restaurant currently operates at select Parkland Town Pantrys in British Columbia.

"We look forward to working with Triple O's to expand their presence in B.C. and launch their high-quality food brand and award-winning menu into Alberta and Ontario," Ian White, Parkland's senior vice-president of strategic marketing and innovation, said in a release. "As part of our organic growth strategy, our goal is to include a high-quality food offering in every new and retrofitted On the Run convenience store."

The combination of Parkland's network of fuel brands with Triple O's freshly prepared breakfast, lunch, dinner and snack options complement Parkland's existing food offering and is a natural extension to its On the Run convenience store brand.

"This is an exciting day for the Triple O's family," said Warren Erhart, president of White Spot Hospitality. "We have a longstanding and successful partnership with Parkland in British Columbia and look forward to expanding on this success in new markets. With consumers' evolving needs for convenience and premium quality food, it is with great pride and passion that we are now able to share our delicious and craveable taste of Triple O's with our signature burgers, fresh-cut Kennebec fries and hand-scooped milkshakes, to so many more Canadians."